Graphic Design Tools:  Canva Snappa   Photopea   Fotor   Adobe Express
Graphic Design Tools are the main artillery for designer and marketing professionals that makes your job easier and smooth. There are lots of graphic design software available in the market but if you are not able to find the best and most suitable graphic design app for your needs then you may lose potential clients.
To become an expert graphics designer, the first and most important thing is to identify the right tools to make your design attractive and time-saving. So here are the best design tools for beginners to advanced level designers.
Graphic Design Tools – You Should Know
Canva is one of the most popular free graphic design tools that are so easy to use for beginners and professional graphic designers. It is so rich in terms of pre-designed templates that an entry-level designer can access thousands of professionally crafted predesign, ready-to-use templates. You can choose any template and customize it according to your need.
You can create social media content, presentations, business cards, Invitation cards, posters, brochures, etc. by using the Canva graphic design tool on your computer, mac, tablet, iPhone, and Android.
Canva is Free to use for anyone.
Online graphic design tool suitable for computers, Macs, tablets, iPhones,s and Android.
Curved text generator.
Photo effects.
Image enhancer.
Add frames to photos.
Add text to photos.
Online video recorder.
Video trimmer.
Convert videos to MP4.
Signup for Free
Snappa is one of the best graphic design tools that you can create stunning graphics for social media, ads, blogs, and more—even if you're not a graphic designer.
Features of Snappa
Perfect Image dimension.
Premade Templates.
Free High-resolution Stock Photos inside the Snappa.
Add Text, Graphics, and effects quickly.
Remove the image background in a click
Resize any Graphics with ease.
Schedule and share your design instantly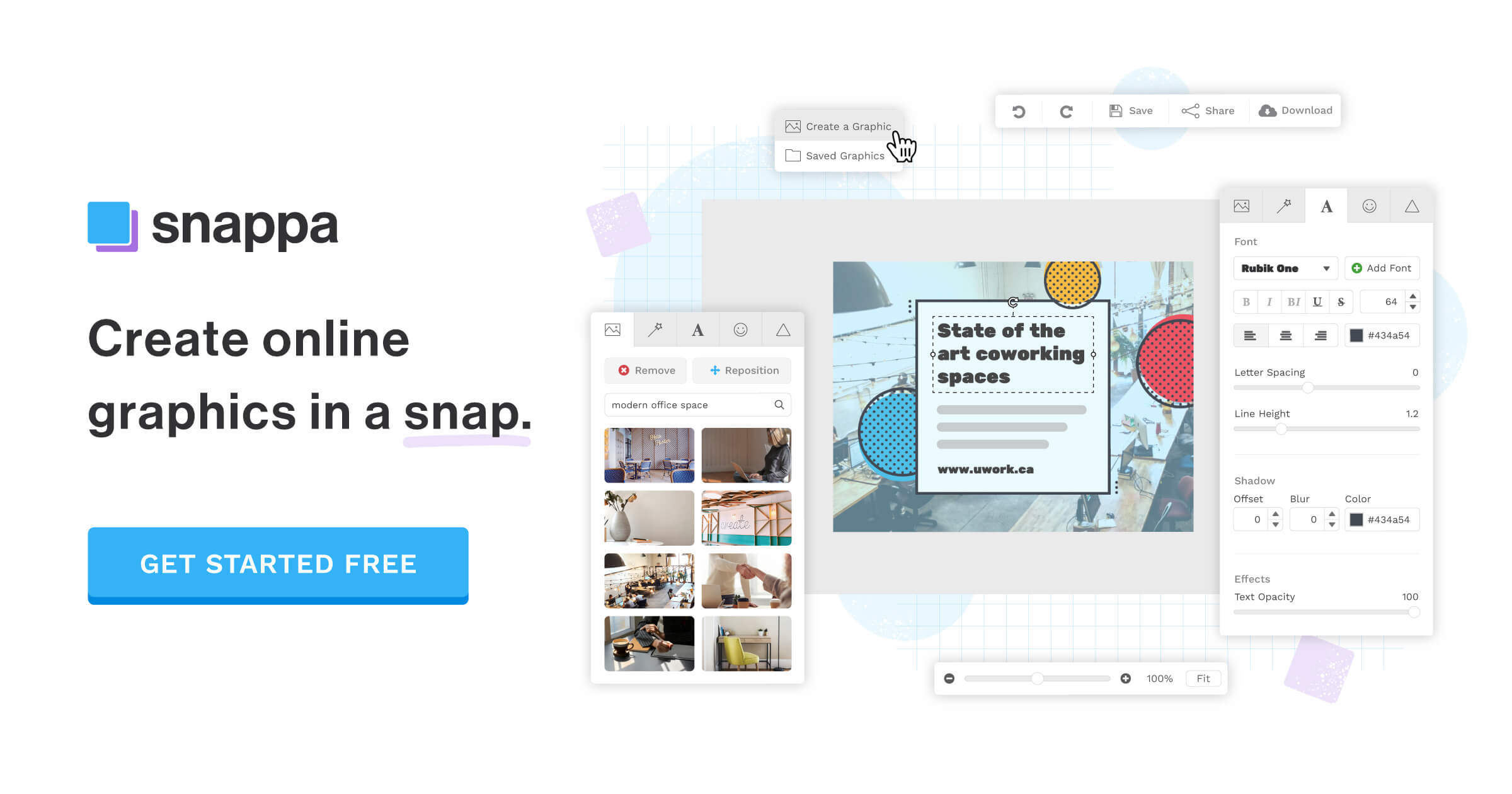 Snappa Tutorial Series
Photopea is an amazing photo editor and graphic design tool that you can work with both raster and vector graphics. You can use Photopea for simple tasks like resizing an image to as complex as designing webpages, creating illustrations, processing photographs, etc.
This photo editor works in a web browser and you can simply edit your photos by clicking the Photopea website. Photopea is very flexible to use as it can run on any device like a Desktop, Laptop, Tablet, and Mobile Phone.
Features of Photopea:
Photopea editor runs completely on your device, just like Sketch or Photoshop.
It does not upload any of your files to the internet.
You can load Photopea.com, disconnect from the internet and keep using it completely offline. None of your files ever leaves your computer.
Signup for Free
Fotor is one of the most powerful online photo editing and graphic design tools that make editing images super easy and lets you edit photos in just a few clicks. It comprises various free online photo editing tools so that you can crop images, resize images, add text to photos, make photo collages, and create graphic designs easily. Fotor is perfect for both beginners and professionals. You can get free access here.
Signup for Free
Fotor Tutorial Series
Adobe Express is the greatest tool for graphic designers to make every design attractive with thousands of unique and suitable design templates, Adobe Stock royalty-free photos, and a full library of Adobe Fonts.
If you are not a designer? It doesn't matter! You can make anything you want, all in one place, with its inbuilt tools that let you remove backgrounds, animate text, add your brand, and so much more. With just a few taps you can resize content for any social media site and add Adobe Photoshop quality effects in a snap.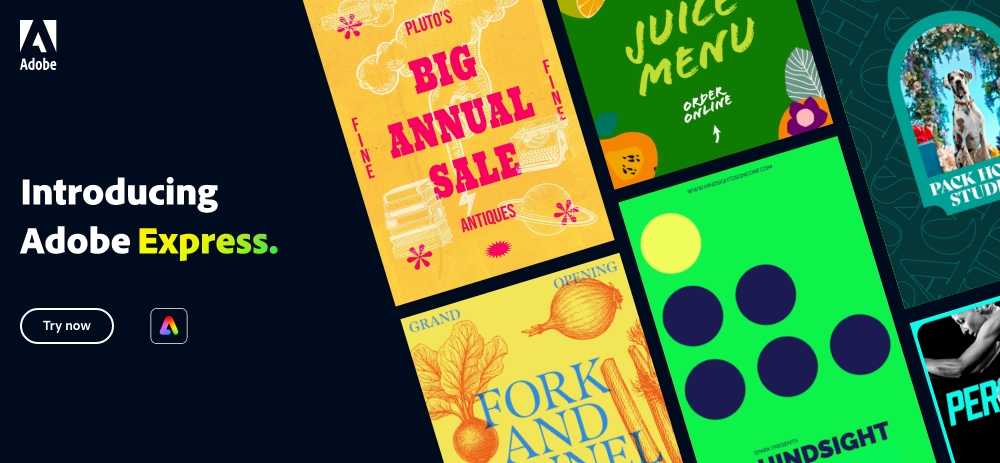 Adobe Express Tutorial Series