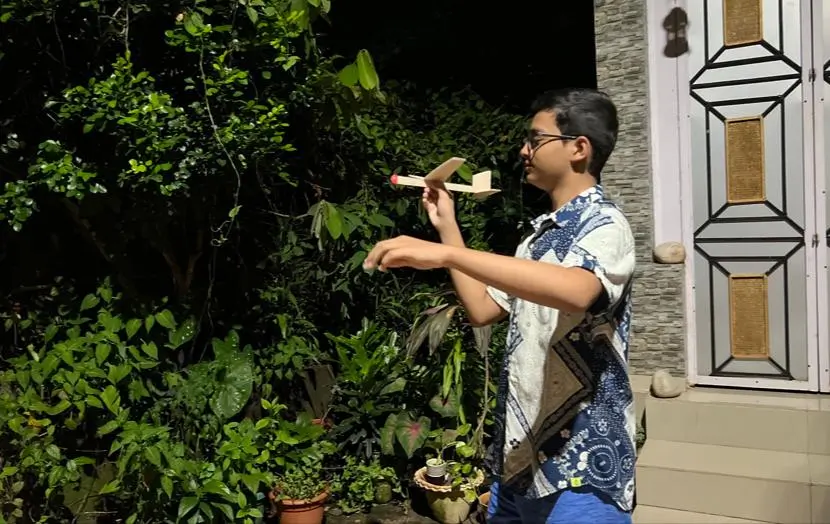 Unleashing the Childlike Fascination for Flight: My Aeromodelling Journey, - Hengul Preet Kashyap, Class -IX, Don Bosco School, Guwahati. Every man, regardless of age, possesses an innate fascination for flight, akin to a child's boundless wonder. Witnessing someone paragliding or engaging in...
read more
STEM Guide - Inspiring Innovation!
STEM is the acronym for Science, Technology, Engineering, and Mathematics. It is a new way of teaching-learning that focuses on connecting both inter-disciplinary subject knowledge and an application-oriented approach to teaching 21st-century skills.
STEM guide is a platform for individual students, teachers, parents, and educators interested to learn about STEM Education, Coding, Artificial Intelligence, Machine Learning, Robotics, App development, Game development, and Web Technology.
There is a special focus for High school and Undergraduate students on how to prospect for a potential career. A career that will sustain in the ever-changing era of innovation.
You will also get to know the Top Notch Skills required to get your Dream Job. Subscribe to the Newsletter for more information!
The Story Behind
STEM Guide
Hi, I am widely known as "Haque Sir", named by lovely students, who made me feel proud to be a teacher.
My teaching journey started with a Ministry of IT-sponsored project called CCIT [Certificate of Information Science in College] in the year 2007. It was a six-month diploma course for Graduate Students to prepare them for IT & ITES jobs.
It was a little challenging to make them job-ready for the IT & ITES industry in just six months. As the students were from different backgrounds like Science, Arts, and Commerce without any basic knowledge of what a computer is and how it works.
Somehow, I have managed to successfully train 400 students in two years. And surprisingly I was the only resource person who just passed out from college.
But I have learned a lot about the gap lying between the subjects taught in the curriculum and the knowledge required to do some things in real life. I started thinking about why it's not considered to update the curriculum and teach something that is really helpful to serve people and solve problems.
In the meantime, the USA started talking about STEM Education in the year 2009 and I got fascinated by it, but things were not easy to join with them for a lot of reasons that include:
English is my second language.
Lack of Internet accessibility, which was very expensive and I got to access Dial-Up connection only in the office.
Last but not the least, the financial stability to study STEM.
But, I didn't give up and it took me almost three years to learn and understand a little bit about what is STEM and how it works. As the pieces of equipment to practice STEM were not easy to procure and were expensive.
I needed to earn some extra money to buy kits and practice some STEM activities.
Anyway, I started working on STEM in December 2012 with some of the school students. I used to make balsa gliders to teach the basic concepts of aerodynamics and the law of fluids which made me realize the painstaking journey of the Wright Brothers.
About M F Haque
Hey! My name is M F Haque, a self-taught STEM Trainer, and a mentor. After teaching myself how to integrate Science, Technology, Engineering, and Mathematics to create a hands-on learning activity for students to help them learn problem-solving skills and solve real-life problems.
I know just how frustrating and difficult it can be when first starting it out;
To make a circuit, connect a sensor with a microcontroller and experiment with how photosynthesis actually works in front of the class. (Photosynthesis, is the process by which plants use sunlight, water, and carbon dioxide to create oxygen and energy in the form of sugar.)
Making your students comfortably write a piece of code for an Arduino project and do troubleshooting and blink and LED.
This is why I started the STEM Guide blog along with my STEM Academy - to help others get into the tech industry.
Cancellation & Refund Policy